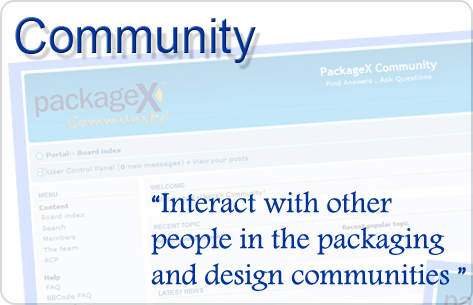 PackageX offers a networking program to link packaging users and individuals sharing common packaging-related interests through an interface that has, according to one article1, "emerged as perhaps the most significant business accelerant to hit Silicon Valley since the search engine. They power many of the icons of Web 2.0, including Google, PayPal, YouTube, eBay, Facebook, MySpace, Digg, LinkedIn, Twitter, and Flickr."

   Ask your toughest questions

 

  Get Answers

 Discuss Ideas with others

 

 Participate in Industry Forums

  Share and Upload your Ideas

 

   Get Expert Advice
Copyright © 2021 PackageX. All Rights Reserved.