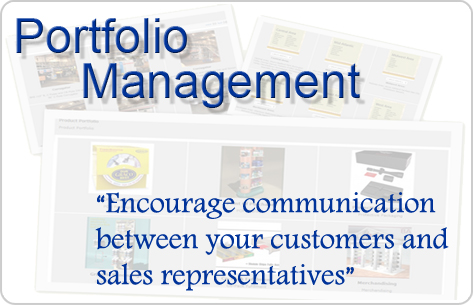 The Portfolio Management tool provides our customers with a way to display their facilities, team members, products,  and success stories. A key feature of the software is that it encourages communication.  Questions and answers can be exchanged on a real-time basis greatly enhancing the sales process.

Search for Products

 

Search for SKUs

Create Customer Area

 

Create Public Area

Create Employee Only Access

 

Add Pictures, Videos

Add Company Presentation

 

Browse Porfolio

View Plant Machinery

 
 
 
 
 
Copyright © 2021 PackageX. All Rights Reserved.