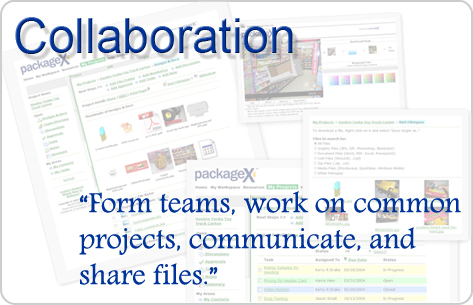 Collaboration is the cornerstone of the PackageX software toolset. Teams are formed to work on individual projects and their resulting communications and file sharing ensure that more work will be done more effectively and usually in less time. Collaboration has become an essential tool in the modern corporate workplace.

Store all files organized by folders

Invite others to share and participate

Discuss Issues with others

Get Approval from users

Set Access Controls

Create Notes
Copyright © 2021 PackageX. All Rights Reserved.